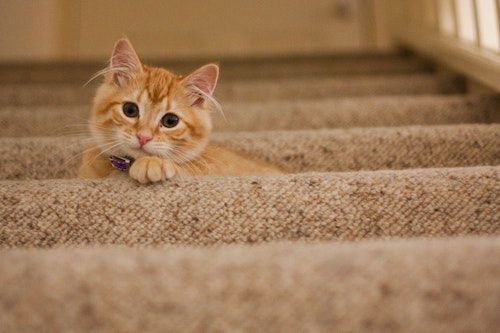 There are many factors to consider when trying to determine the best house pet for your care. Beyond personal preference, the secret to having a healthy and amazing pet is to choose the right animal to suit your lifestyle.
The more you know about the characteristics of different pets, the more likely you are to find the perfect match. Whether you're interested in something low maintenance or simply want to know how to make the right choice, here are some important things to consider:
The best indoor house pets
When it comes to animals, "best" is truly different for everyone. One productive way to approach the decision is to think about the best pet being the pet you can take the best care of.
For example, if you have hours of spare time to spend with your pet, a highly social animal like a dog might be a great choice. On the other hand, if you're often out of the house or occupied with other activities, consider more independent pets like fish or reptiles that won't need as much human attention.
The easiest pets to take care of
Some of the most low maintenance pets are the ones that don't require regular social interaction. Pet birds or guinea pigs are both great examples of pets that thrive with a partner versus being alone. Having a pair of animals allows them to interact with each other to quell boredom, anxiety and other issues.
The cleanest house pets
Pet messes are something else to consider when choosing the perfect animal for your home. Even very "clean" animals like cats shed fur, track litter around or have the occasional hairball.
Other animals, like those that live in cages or terrariums, will have their messes contained in a small area. However, for these pets, it's especially important to clean up after them frequently - both for their health and an odor-free home.
It's a good idea to do as much research as you can before bringing an animal into your home. The more you know about your potential pet's temperament, sleeping habits, dietary needs and social energy, the happier you'll both be sharing your space.